Try Our Mobile Lock and Key Service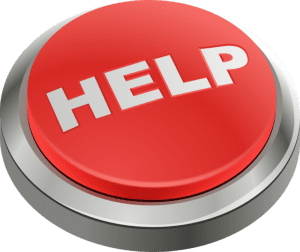 Car Door Lockout Assistance
In Tucson, a lock emergency for a car door becomes a very pressing situation when there is a child or pet involved. Alert authorities and then call us and we will send expert mobile lock and key locksmiths to the location ASAP.
The frequent use of car keys adds a lot of wear and tear to them. Emergency automotive lockout service is probably our number one most frequent emergency request and we find these emergencies are often avoidable..
We suggest taking the time to call and schedule a car key replacement and have our professional automotive locksmiths make you a new key, key fobs, or provide key programming before you have a lock emergency.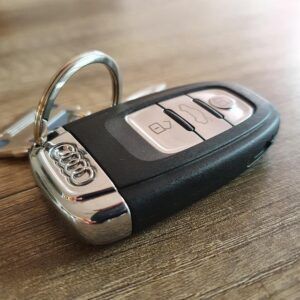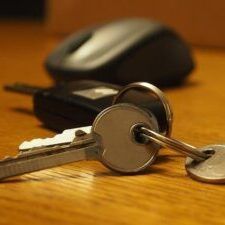 Automotive Locksmith Services
We provide all automotive locksmith services including:
Transponder key services
Key replacement

Key programming

Key fobs

Key duplication

Broken keys

New key programming

Car lock service and replacement

Lockouts

Key Service

and much more
If you need a locksmith in Tucson, we encourage you to schedule an appointment to have one of our expert locksmiths come to you- either at work or at home.
Our professional automotive locksmiths are also expert residential locksmiths and can provide you with all of your home security needs including transponder keys for condos, door locks, and garage door lock repairs.
We even cover commercial building high security door lock problems!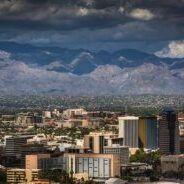 Is your mobile locksmith service only for automotive?
No, nearly all residential and commercial locksmith services are provided on location. Serving Tucson at home where the locks are physically located requires us to come to your home.
What does rekeying a lock mean?
When you rekey your locks, the pins inside them need to be changed so any copies of old keys will no longer work. Compared to replacing the locks, this saves time and money!
I broke a key off in the lock, what should I do?
First, gain access via another entry/door and make sure the lock is locked from the inside- make sure that security is not compromised. Then call us to schedule a repair visit.
A broken key that is stuck in a lock can be very hard to remove if you don't have experience with it. Allow us to send a locksmith to your location and get it handled for you.
We don't stop at broken key removal, we will also inspect the lock to determine if there is a mechanical problem that caused the key breaking in the first place.
Do you do car keys for any kind of vehicle?
Short answer- probably. Unfortunately, auto manufacturers have stepped up with proprietary technologies and sometimes the newest cars have computers that must also be reprogrammed in addition to the car key.
In most cases, we can do the car key and car- but sometimes (especially for exotic cars) the only path is to have it reprogrammed by a dealership.
Why should I choose a locksmith instead of my dealer?
As a locally-owned Tucson Az business, we understand the need to manage costs. We are specialized in automotive locksmith services and can be much quicker and cheaper than most dealerships that specialize in other automotive repairs (engines, transmissions, electronics, etc.)
We want to fix your car key, not sell you a new car... Whether you need expert solutions or friendly advice, our Tucson Arizona mobile lock key service is ready to help you save money!
Of course, we accept all major credit cards, offer expert solutions, and come highly recommended!
For a professional service and rapid response, give us a call and we'll send an Arizona mobile lock van and locksmith ASAP!