Anytime Locksmith Services Are Needed- Call Us, We'll Be There

If you lose your keys or they get stolen, it can be frustrating when you can't get into your home or car. But it's important to remember that someone could still get into your property or car without your permission, using the missing keys.
So if you ever find yourself in this situation, it's a good idea to have a spare key somewhere safe that you can use. And if you ever lose your keys (or worse- they are stolen), make sure to call a professional locksmith for help.
If you lose your keys, a professional locksmith can open your locks for you. This is done by lock picking. If you have a misplaced key, it can often be replaced. If someone steals your keys, you might need to get your locks rekeyed or replaced so the old set of keys won't work anymore.
We can provide all kinds of locksmith services. Give us a call! We have a team that can respond to your concerns quickly. All of your locksmith needs will be addressed 247.
We're Tucson's local locksmith service. We provide all our services (auto lockout, home keys & rekeys) to your area of Tucson - Vail, Marana, or Oro Valley; if you live outside these areas just call us up so we can assist! Thank You for supporting our local small business in the Old Pueblo community!
Remember- Anytime Locksmith Services are needed, pick up the phone...
When you want to feel safe in your home, there's one company that can help you keep your peace of mind.
Our Tucson mobile anytime locksmith services helps protect homes across southern Arizona with high-quality service and affordable prices - we're not happy until our customers are satisfied- and secure!
We have skilled technicians who specialize in every type of lock needed for any situation; no matter how unique or difficult it may seem at first glance (we've seen everything).
If security measures such as rekeying locks are on your mind then call us up today so these expert local locksmiths can get you started upgrading the security of your home today.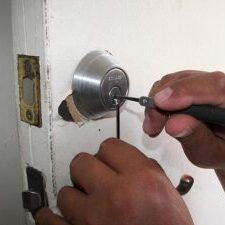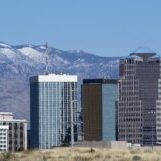 Commercial Locksmith Services
Lock problems can put a halt to business operations.
We understand that the flow of your commercial doors keeps you open, and prompt locksmith services are vital for keeping it running smoothly day-in/day-out - which is why our Tucson anytime locksmiths are available for 24 Hour Emergency Service throughout our Old Pueblo!
Whether it is repairs or new options needed on storefronts & gates; high-security solutions such as keycard systems installed at entrances (and more); complete conversion from old unreliable fixtures using modern technology like magnetic or deadbolt locks - we have it all!
Businesses- we understand that when there's a need... there's a need! That's why we say: Anytime Locksmith Services is needed, call us- we'll be there!
Automotive Locksmith Services
In the unfortunate event you wind up being locked out of your car...
You might need an emergency locksmith. Perhaps you have groceries in a hot car, or heaven forbid- even worse a child or pet, there is no time to waste!
Make sure to alert the proper authorities (police or fire departments) and our professional emergency locksmith with the newest automotive locksmith tools who can get to your location quickly, is familiar with emergency jobs, and can get your car locks open anytime.
In those emergency locksmith situations, you should probably tip a locksmith when they arrive at the scene that there is an emergency and what it involves.
Modern vehicles now have very advanced key and fob systems that require special tooling and equipment to both cut and program a car key. There is no need to waste time at an expensive car dealership- come to us anytime locksmith services are needed for your car- we have all the specialized tooling and equipment needed to get you a new car key quickly and without having to pay the extra money the dealerships will charge.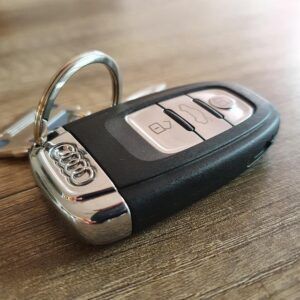 If you're ever in need of a Tucson locksmith, you can count on us to be there.
We're always available to help out with whatever you need, whether it's getting you into your home when you've lost your keys or helping you change the locks on your business.
We're dependable and reliable, and we'll always be there when you need us. So if you ever need a locksmith, don't hesitate to give us a call. We'll be there to help you out.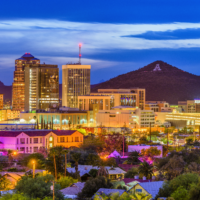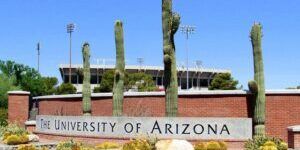 Most locksmiths don't expect tips-
It isn't standard in the locksmith industry. But, this can be a sensitive topic for some folks so we suggest using your judgment. If the service was great for the entire process, most people might try to tip, but at the end of the day, it is up to the locksmith if they want to accept to receive tips.
I have an old file cabinet lock that is broken, is that a job you can do?
What other services do you provide?
We like to say that anytime locksmith services are needed, we'll be there.
Our full listing of services is on this website but here are a few: Emergency Locksmith, lock installation, lock change service, car key service, file cabinet lock, emergency jobs, key replacement, house locks, new lock keying, deadbolt locks, new key duplication...
Pretty much any locksmith job you can imagine- we've probably already solved it for one of our happy customers.
Anytime Locksmith Services- does that mean 24 hours?
Yes. Our emergency expert locksmith services are 24 hours a day, 7 days per week. We do have normal business hours for all of the non-emergency items such as lost key replacement, new locks, fix a door, commercial and businesses, auto, house, etc.
Anytime locksmith service is needed, anywhere in our service area (Tucson Az and surrounding area), we will send a professional and courteous locksmith to your location.
What about locked auto doors?
We specialize in locked auto doors...
Without damage that would then need to also have a fix.
Anywhere in town, anytime locksmith is needed, pick up your phone and give us a call. We'll be glad to head to your location and help you with your locked auto (or house or business) in an efficient as possible manner.
Key replacement can be a little tricky...
Especially if there isn't a spare to use to duplicate keys with.
If you don't have a spare key, you will need a locksmith who is knowledgeable enough to be able to determine how best to get a key replacement for your lost keys.
This could include re-keying the locks or might be as simple as templating and cutting a new key. 
Our company prides itself on courteous service and as well as knowledgeable professionals who will know what to do.
Anytime Locksmith Service is needed... give us a call, we'll be there!
Remember, the best service is anytime locksmith kind of service... We're available 24 hours in Tucson Az and surrounding areas- You're in good hands with us! As a locally owned and operated business, we pride ourselves on the high integrity we insist upon in all of our services.
We take your needs and concerns seriously and provide the most courteous service we can muster...
Anytime Locksmith needed?.... well you know- we'll be there!