Tucson Garage Door Repair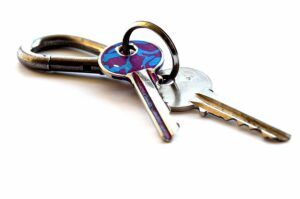 The garage door is the largest moving part of your home. It's important to have it serviced regularly or else you could experience malfunctions that would cost more in repairs down the line!
A Tucson Az Garage Door Service Specialist service team can help protect against this by providing thorough maintenance for all makes and models, including installation services, as well if needed.
The thing about residential garage doors is, that the locking system for the garage door is often better serviced by a locksmith than a garage doors specialist. Locksmiths can service the locks, and garage door opener, and program the fobs for them.
We fully believe in using a specialist for all garage door needs- except the locking systems.
We specialize in locks, and can come in for a quick inspection to look at your locks and door openers without having to pay for a garage door repairman.
That said...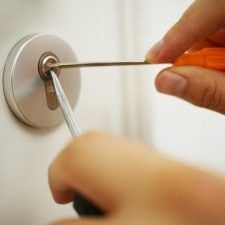 Top 10 Reasons To Get Your Garage Doors Serviced Or Replaced
To avoid costly garage door repairs
Regular servicing can help to prevent small problems from becoming big, expensive ones. Garage door springs are a critical component and when they fail, the entire door sometimes needs to be replaced.
To improve the value of your home
Well-maintained residential garage doors can add curb appeal and resale value to your home. Sometimes garage doors replacement can significantly increase the value of the home.
To prolong the life of your garage doors
With proper care, your garage doors should last for many years. Garage door replacement isn't cheap. You'll need a garage door company to install the new garage doors and that can not only cost money but take a lot of time to coordinate scheduling the garage door installation.
Properly functioning garage doors are much less likely to cause an accident than one that is in poor repair. Again, the garage door springs come front and center of the discussion, but also faulty garage door openers can cause significant problems. A good garage door opener should have a working feature to prevent crushing someone if it closes on them.
If this feature fails or has problems, consider it a major safety item and get your favorite garage door services provider involved ASAP!
Servicing your garage door can help to ensure that it is operating safely and won't pose a danger to your family. While we've already touched on it, a door that suddenly slams shut can cause real safety concerns.
A well-maintained garage door will be quieter than one that needs repair. Many of the newer garage doors have soundproofing and/or insulation. But the proper operation of residential garage doors can significantly reduce noise.
To improve energy efficiency
Regular servicing can help to keep your garage door operating smoothly and efficiently, saving you money on your energy bills. A garage door that doesn't close properly will leave gaps and reduce the insulation efficiency of a home.
Remember- your Tucson Az garage door does much more than open and close and lock your valuables...
Your Arizona garage door is a key component in the home's insulation!
To protect your belongings
A properly functioning garage door can help to keep your belongings safe from the elements and intruders. One of the most common entry points for burglars is through garage doors that have faulty locks, garage door openers, or a bad garage door spring.
To avoid damage to your car
A garage door that is in good repair is less likely to cause damage to your car when it is opened or closed. Without a superior garage door service provider doing the maintenance and repairs, the garage door springs can fail- leading to a sudden garage door closing or a stuck shut door with your car inside.
And a door that doesn't operate well might discourage you from keeping the car inside and out of the Tucson Az sun that famously bakes everything.
Knowing that your garage door system is in good working order can give you peace of mind and help you to relax and enjoy your home.
Good garage door companies know all about both garage door installation and garage door repair. Putting the safe and proper operation of your garage doors in the hands of professional garage door companies is a great way to eliminate the anxiety a broken garage door can bring.
When searching for a Tucson Az garage door repair company, look for ones that provide the following services:
Garage door installation
Garage door repair services
Garage door opener installation
Garage door spring inspection
Garage door spring replacement
Garage door service
Service garage door sensors
Replacement for garage door panels
Emergency garage door repair
Garage door repair
Broken springs
Many Tucson Az companies will install a new garage door for you, including general contractors who might just come in and do the new garage doors but not provide affordable garage door repair and maintenance services.
Seeking out a family-owned business might help find the right local garage door specialists that make sense for your family home.
We'll take care of the locking systems at a fair price, and if we see something- we'll let you know.
why not have a garage door specialist take care of it?
Absolutely. Most know what they are doing, especially if the locks come with the new doors and they don't have to rekey them or anything. However, we have found that our mobile locksmith services are much cheaper than a visit from a garage door replacement expert that prefers larger jobs (after all, why fix a just lock when you can get an entire garage door replacement contract... see?)
Truth is, these types of locks can sometimes be very simple, but having a trained and certified professional locksmith will often save you multiple trips to the big box store, and money, and provide peace of mind that your family is safe and secure.
Remember- one of the most vulnerable access spots into a home is through garage doors with faulty or non-working locks. Leave this important task to a professional locksmith.
Leave it alone and do not allow anyone near it. Call for a door service as soon as possible. Some have same-day service, so shop around for a family-owned company to get great service and hopefully at a reasonable price.